So the other day, I got rid of a ton of my old toys. I realised to myself that I do not have enough disney ones! And then I watched gabby's (velvetgh0st) new video and saw her collection and I just needed some! Come on, your never too old for disney!
Floppy Hat (is that what you call them?)
I have seen this hat's EVERYWHERE but I dont know where to find them! They just look so classy and elegant, I need one asap!
Polariod Camera
Pretty much every beauty blogger wants one, a polariod camera. I feel like I could capture the most special of moments on this tiny thing and then keep them forever. Time to save up Eva!
White Floaty Top
Okay this ones random, but it's heading towards spring time and I feel like it's kind of an essential. I love the way they are layer-able and airy. Need!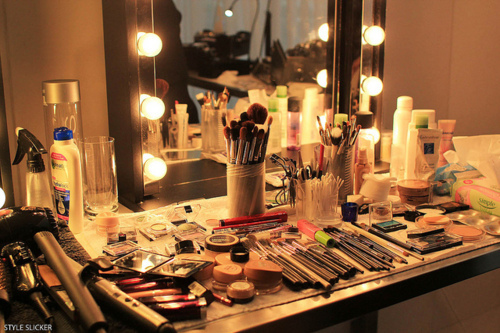 Mirror lights
Another random one! I saw these lights in ikea and they are just perfect! Imagine doing your makeup with this bad boy! Ugh!
And that's it! I really need to save up my pennies haha!