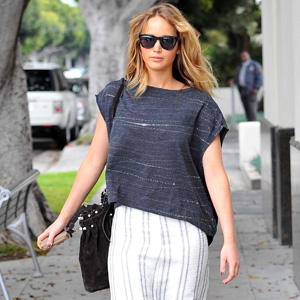 Today I was stumped for a blog post. Most of you can probably relate, (*cough* 25 beauty blog idea's *cough haha). But in all seriousness it is so hard trying to be original! I looked up at my gazilion Jennifer Lawrence posters on my wall and I thought "I know what to write!" and here it is, Jennifer Lawrence Style Steal. I just love her preppy to edgy transformations and the way she can pull anything off. All of the clothing I tried to find a cheap alternative but some may be a little pricey.
Click On Picture To Purchase!
Casual Chic
Summer Goddess
Thanks for reading! I'm sorry this is short but I didn't have that much time to write it.